Podcast Power Audit
The Podcast Power Audit provides professional insights focused optimizing your podcast for growth.
Set your podcast up for success.
You don't have to jump into everything at once and figure it out by yourself.
The Podcast Power Audit provides professional insights focused optimizing your podcast for growth.
You've done a lot of work. Spent a lot of time and resources and now you want to be sure your podcast is the best it can be and build a great audience of loyal subscribers.
The Podcast Power Audit Includes:
Comprehensive checklist of Thought Starters to get you started
1.5 hours of consulting held over live video session. Recording provided.
Analysis of your podcast search discovery strengths and weaknesses
Review your podcast episode content and provide detailed review of your podcast format, content and host style techniques
Assess audio & video quality, equipment & production process
Review call to action and monetization strategy and sponsorship opportunities
Recommendations to optimize marketing strategy to accelerate audience growth & drive engagement
Action plan of tactile next steps to up level your podcast
Additional 30 minute follow up consulting session
Meet Traci DeForge
Podcast Expert & Fortune 500 Business Strategist
Traci DeForge, founder and CEO of Produce Your Podcast, is recognized as an International podcast expert, sought after speaker and media contributor. She's also the creator of My Podcast Biz, the industry's only certified podcast manager training program, PodHive.com, an online community for podcasters and co-founder of the Podcast Professionals Association. Traci is the Executive Producer of The Personal Finance Podcast Network, host of the podcast, Journey to There and co-host of the Ask Brien Radio Show on KHTS AM 1220, Los Angeles, CA. She's been featured on all the major networks, CNN, CTV, Fortune.com and American Express Open. A member of the Rolling Stone Culture Council, on the Editorial Advisory Board for the Podcast Business Journal and a regular contributor to RadioINK magazine.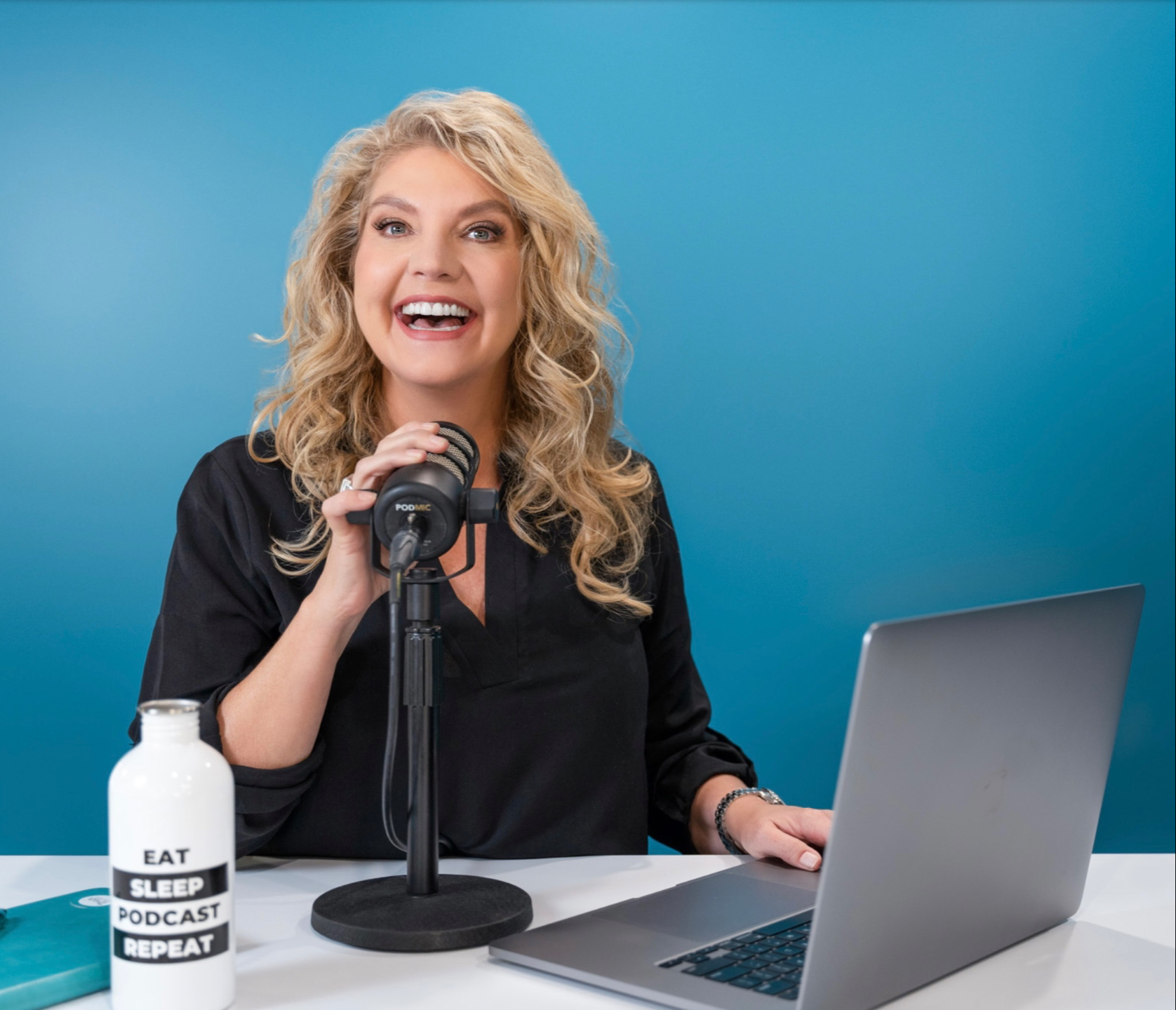 ERIC BROTMAN
"I've seen a 400-500% return on my overall podcast investment since launching my podcast. Traci's consulting expertise has been extremely valuable. The show has been a catalyst in becoming a sought-after speaker and contributor on Forbes.com."
Don't Retire Graduate